The Podium, a temporary installation at Het Nieuwe Instituut in Rotterdam that will form the heart of Rotterdam Architecture Month, has started construction. This unique temporary event location will turn the roof of HNI pink for the whole summer, opening on June 1st, the first day of Rotterdam Architecture Month, and staying in place until August 17th to be used for a wide variety of events.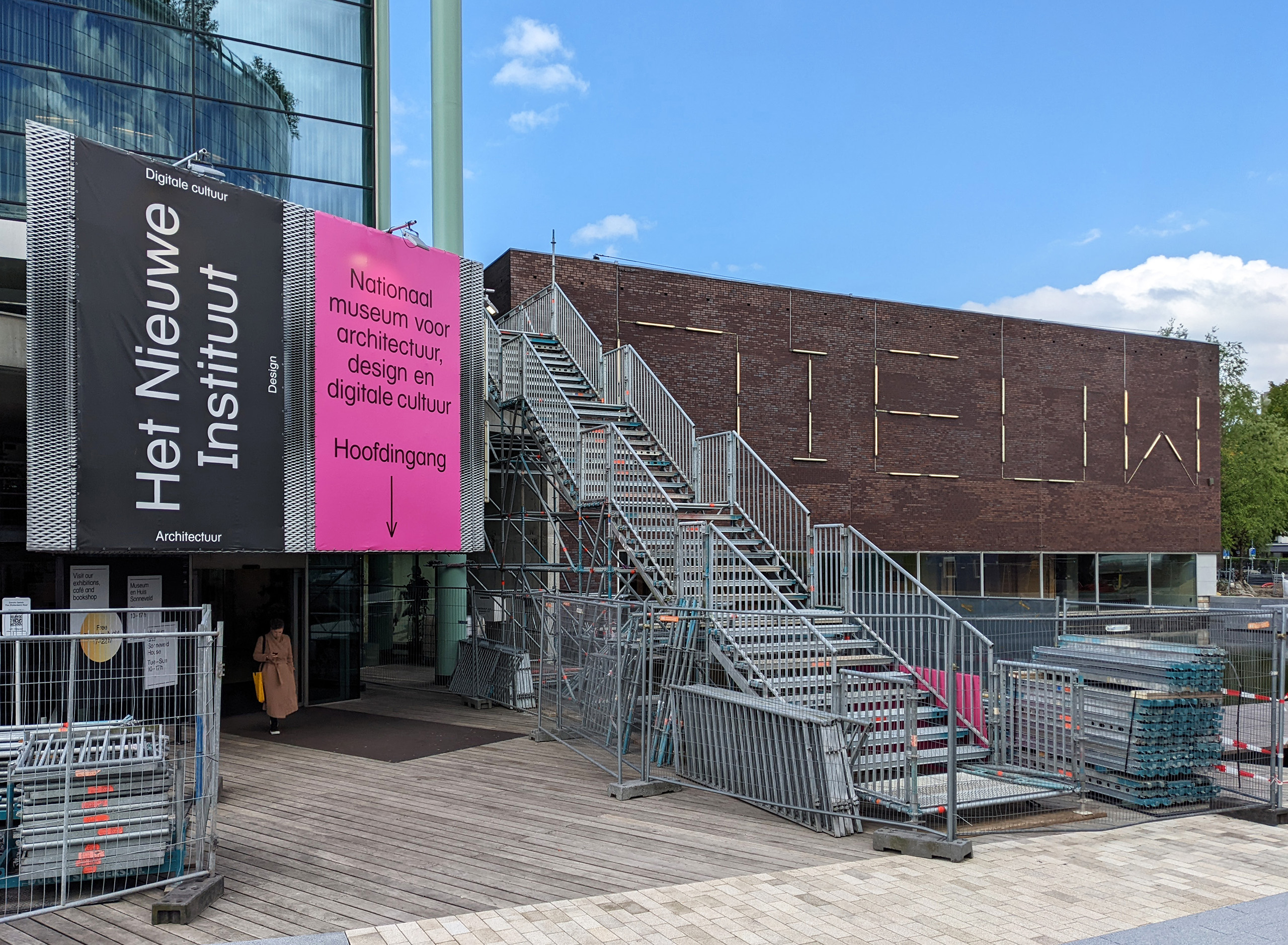 Commissioned by HNI to create an event space to be programmed by a variety of Rotterdam institutions and creatives, MVRDV designed the 29-metre-high platform, made accessible via a 143-step outdoor staircase. The Podium offers a unique opportunity to experience architecture, the city, the Museum Park, and HNI from an entirely new perspective.
Never before has this roof been accessible to visitors. The installation therefore fits into a tradition MVRDV has built up in programming roofs: from the Rooftop Catalogue published in 2021 to the Stairs to Kriterion, the staircase to the Groothandelsgebouw that celebrated 75 years of reconstruction in 2017 and attracted over 350,000 visitors.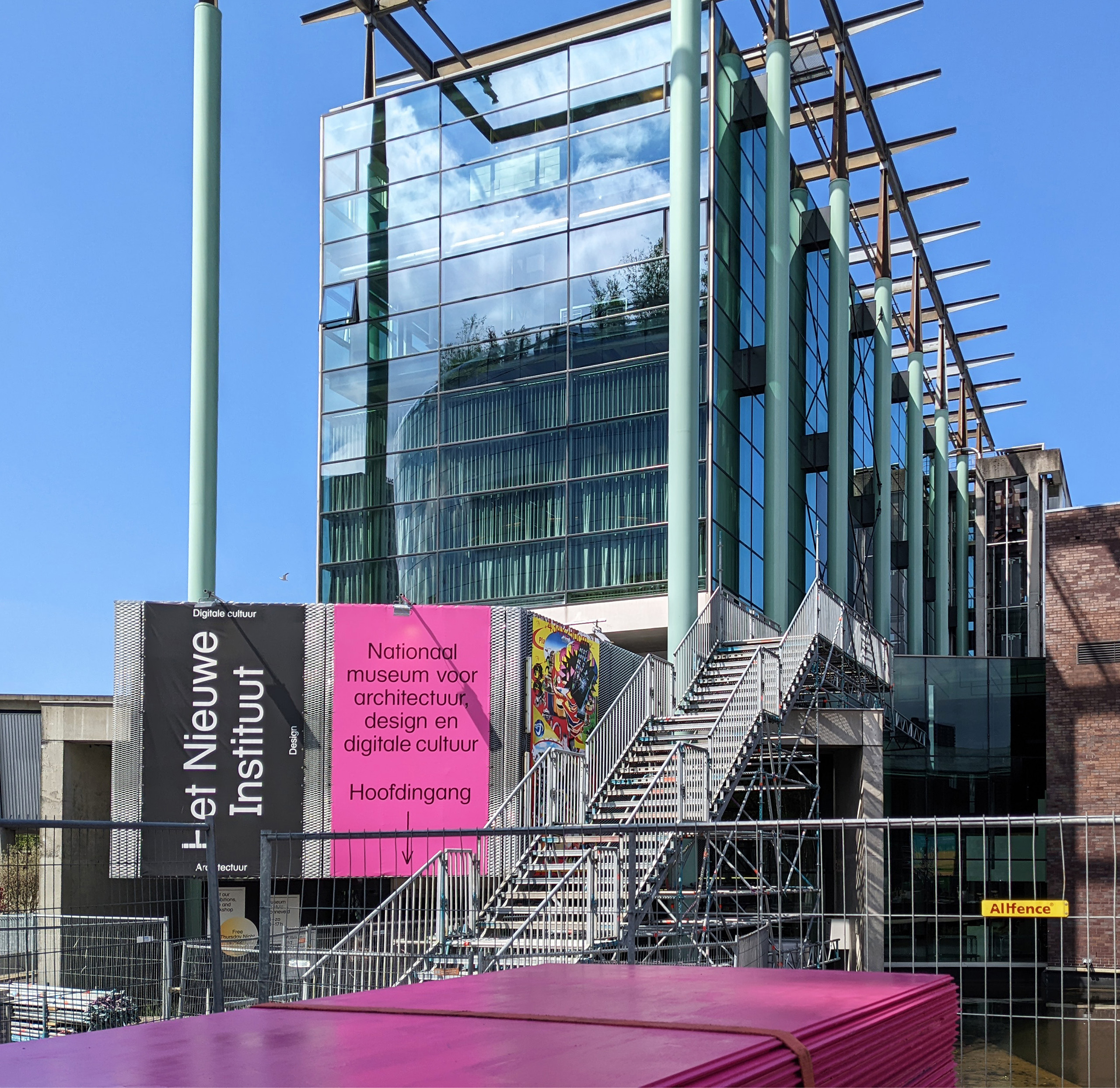 The Podium is made of scaffolding material and floor finishes that can later be recycled, and will be used by Rotterdam Architecture Month from June 1st. On top of the pink vantage point, lectures, tours, films and other activities around architecture will be organised throughout the entire festival month. During the rest of the summer, Het Podium will be open for other activities such as sports classes, rooftop dinners, and more.
The Podium is made possible by Dura Vermeer, Dutch Steigers, Fonds 21, Rotterdam Municipality, MVRDV, Rotterdam Architecture Month, Rotterdam Festivals, Rotterdam Partners, Job Dura Fund, Stichting Verzameling van Wijngaarden-Boot, Stichting Volkskracht and the Friends Lottery.
Read more about the design of The Podium here.